A Play on
Human Rights
Public Safety
Employment
Justice
Public Awareness
Credibility
Research
in field of Yoga
Azadi Ka Amrit Mahotsav is an initiative of the Government of India to celebrate and commemorate 75 years of independence and the glorious history of it's people, culture and achievements.
This Mahotsav is dedicated to the people of India who have not only been instrumental in bringing India thus far in its evolutionary journey but also hold within them the power and potential to enable Prime Minister Narendra Modi's vision of activating India 2.0, fuelled by the spirit of Aatmanirbhar Bharat.
The official journey of Azadi Ka Amrit Mahotsav commenced on 12th March 2021 which started a 75-week countdown to our 75th anniversary of independence and will end post a year on 15th August 2023. Following are the five themes of Azadi Ka Amrit Mahotsav.
Nukkad
Natak
Nukkad natak or "path natya" as popularity known in Marathi is an drama performed on streets to create social awareness.
Its an old tool through which lot of social awareness campaigns have gained strength, such as family planning, girls education, child labour etc.
Institutions can form a team of their students (boys and girls) who can participate in this competition by making a street play in favor of law for yoga on any one of the topics given below.
You can participate in the competition by making more than one team and making street plays on different subjects.
A special information for the participant is that all the participants will be given an e-certificate and the winning team will be awarded with a prize. Keep in mind that street plays should be on the given subjects only, and no abusive language should be used in the play.
Who Can
Participate
Detailed eligibility criteria to participate.
School Group
College Group
Member of Societies
Local Group
School Group
All schools in India can participate in this competition. In which the schools are free to send the entry of one or more teams. In this, no fee is being charged from any school, nor will any fee be charged from any student. Therefore, if you send your street drama (theatrical film) to us by forming a team of 5 or more than 5 students, then your entry will be taken.
Important information:-  Every school will have to send the name and class of the students for the competition on the letter pad of their school. There will be a separate entry for each team, please write the subject of the play on the entry. Maximum age of participant not more than 18 years.
College Group
Member of Societies
Local Group
How to
Participate
Step by Step Guidance to participate in Competition. 
Start Up
First of all, choose a subject for acting. The list of topics is given below under the section of Topic. Try to include girl students in acting, which promotes a sense of equality and respect for women in children. Selecting the language in which you will act, write a dialogue on the selected topic.
Things to note.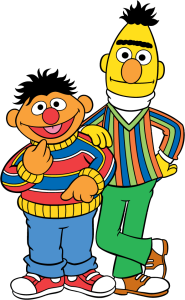 Keeping these following points  in mind, before writing the script for acting:- 
Do not use any abusive language in the script.
Do not use any kind of caste suggestive words or scenes.
Nothing objectionable should be done against any religion.
National flag, national language, state language and prestige should not be hurt.
There should not be any discrimination on the basis of gender and caste, nor should it be shown.
Full attention should be paid that no nudity, obscenity, drug abuse should be shown.
The purpose of the play is to give children constitutional knowledge, legal knowledge, knowledge of rights and to make them acquainted with human rights. Therefore, keeping this in mind, the script should be written so that they can get knowledge of it.
Don't use any copy right content in your video. Like any watermark of any Video Editor, Song Track, Copyrighted Picture or Company Slogan etc. 
How to shoot Video
Before making a video, note that you must have a device to record the video in MPEG-4 format, which can be a mobile phone or even a professional camera.
The video should be made only in landscape mode (ie in width).
The minimum quality of the video is 720 resolution, a resolution below this will be invalid.
Do not use any kind of logo, water mark in the video. For this you can use in-shot Android application or Shotcut software in Windows.
You can create intro and credit sections for the best videos.
Note that the video should be recorded in a clean place only. Special attention should be given to the surroundings and background, in which the surroundings are clean and there are no sounds other than drama.
You can download software here.
How to submit entry.
To register your entry, first you need to go to the submission section given below. Where you will get a form, you have to fill that form. All the information asked in it is mandatory.
You have been asked for a video link in the entry form, so you must first upload your video on our partner sharing platforms. Including Google Drive, Telegram Group Links, Dropbox, YouTube, Facebook.
You have to provide the names of the actors and the requested information about them.
If you are a group of students / members of any school, theater, college, social organization, then write the name of your institution.
Important
Dates
Here are some important dates you must know
| Entries Open | Entries Close | Publish | Results |
| --- | --- | --- | --- |
| 15-July-22 | 10-August-22 | 15-August-22 | 22-August-22 |
Award
Section
Here you can get detail about award and prizes.
Participant
Every participant participating in this competition will get a certificate of participation.
All participants/team names and details will be published on our website and their concept will be shared with Ministry of Culture, Government of India as well as publicly published and broadcast on all our channels.
Team
There will be 4 groups in it.
Under 18
18. Above
Society Group
Local group
Each group has its own group level competition. The winner of each group will be considered as the first place in that respective group.
Awards
The winning team, along with the participation certificate and team certificate, will be awarded a trophy from the Yog Front Organization.
Along with this a certificate of organization and a starcast will be given to the team on all the channels of Yog Front Organization.
On the occasion of the 75th anniversary of Independence, the winners can also be addressed by the Ministry of Culture, Government of India.
If you need any help or information regarding this competition. Please free to write or contact us.
EMAIL US ON
contact@yogfront.ooo
help@yogfront.ooo
SUPPORT TICKET
If you are facing any problem in using web services you may write us on our REACH support.
CONTACT US ON
+919478725472 (5pm-8pm)
Please call us during office hours or drop your message on whatsapp.
Legislation in field of Yoga